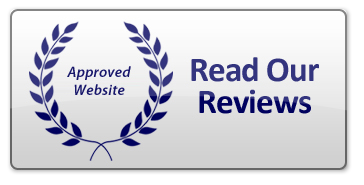 About Swan Solar
"My family recently purchased an energy system for our home (Sep. 2010) through Swan Solar and have been very pleased with the results. In addition, the sales staff was knowledgeable with regard to their product, the installation process, the tax credits/rebates, and were extremely patient with us as we deliberated over our decision. I highly recommend Swan Solar for anyone looking to enter the Solar Energy market."
-Sean M., Laguna Niguel, California
Your Local Solar Energy Company
Customer Service and Communication:
At Swan Solar, we take pride in each and every solar system that we build because these systems save our customers money each month as well as provide our local community with sources of clean energy so we can all breathe cleaner air. We have been installing thermal solar systems for homeowners with swimming pools for over 30 years now. In 2008, the photovoltaic (PV) solar industry was propelled to the forefront by the benefits of the California Solar Initiative and by a 30% tax credit offered by the federal government. All Swan Solar electric (PV) systems are designed and managed by electrical engineers and installed by highly qualified C–10 certified commercial electricians, giving you a 10 year warranty on installations and a 25 year warranty on the solar system output.
Quality Equipment and Installation:
Swan Solar offers a line of products that have been recognized as top performers in the photovoltaic industry. Our solar panel selection is based on power performance, efficiency, and appearance. During a free Swan Solar design consultation, we will provide you with custom solar solutions for your home. Each solar system we design is different since homeowners have different electric bills, roof spaces, roof materials, electric panels, azimuths, tilt, etc. Your certified Swan Solar designer will share with you the most cost effective ways to eliminate your electric bills, while keeping in mind the aesthetics of your home.
In summary, your Swan solar experience will include the following:

Technically accurate solar system designs.
Rapid engineering and construction approvals through your local city building departments.
Highest quality products and installations.
Long-lasting warranty protection from a 50-year-old organization that has demonstrated its ability to cope and prosper over the years.
Free Solar Power Generation Evaluation