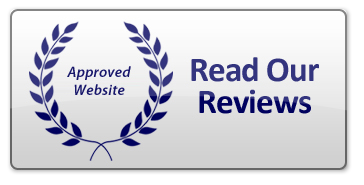 About the Solar Experience

The installation of a photovoltaic solar system is not simply a cost-savings decision. In many ways, it is a life changing experience just like buying your first car, renting your first apartment, or purchasing your first home. Do you remember that feeling of independence and freedom of spirit? The same feeling is derived from eliminating your dependence on your expensive electric utility company forever!

Prior to going solar, homeowners do not have the liberty to live without the electric utility company. It is as central to our lives, just as parents are when we were children. Every month you must pay your utility bill and each new year you pay more for that same amount of electricity. As a matter of fact, you are paying about 6% more each year for the past 20 years!

Unfortunately, we don't have a choice about whether or not to pay for electricity to operate our homes. However, you do have a choice about who you pay for the power that operates your home. With solar energy, you can eliminate paying your electric company each month and put those dollars into owning a power generating asset.

At the efficiency of the panels produced today, there is enough sunlight landing on your southern roof section to supply all of the power that you need to operate your home and power your lifestyle. What an amazing and liberating feeling!

Please call Swan Solar today and speak with a certified representative who can share with you a number of different ways that you can transition into owning your solar system without having to pay a large up-front sum of money.

Freedom & Independence

The rise in energy prices have me worried for my long term financial well-being. I don't know what to expect from the power companies and I believe adding solar to my home is a great form of protection. Kevin -Fountain Valley-

Can you remember the last time you were happy looking at your electric bill? That's probably because electricity rates in Southern California have roughly doubled in the past 8 years! Take a look at your power bill. Putting in a Swan Solar system today can protect you and your family from egregious future electric rate increases while simultaneously eliminating your monthly electricity payment! Put the power on your roof now and finally be able to look at your power bill and smile.

Call us today! 949-309-3409 Free Solar Power Evaluation.

Financial Freedom

Solar comes with a 25 year warranty, making it a low-risk investment that will return 17% APR and consistently beat the stock market. George -Rancho Santa Margarita-

Your monthly electric bill is money down the drain and a life time expense that is only going up in rate charges. For the same reason you opted to own your own home rather than rent an apartment, wouldn't you like to do the same with your electricity?

Plus, with the Federal Government and your local utility company paying for up to 45% of the cost of your upfront solar investment, going with Swan Solar now makes more financial sense than ever before. Installing a custom designed Swan Solar system allows you to retain your earnings through investing in the ownership of an asset that rests on your roof top. Instead of giving your money away to the power company each month, purchasing solar energy instantly increases the appraisal value of your home.
Call us Today! 949-309-3409 Free Solar Cost Savings Evaluation.

Effects of Solar upon Resale of Home (pdf)

The Greener Contribution

Air pollution is one of the leading causes of asthma and lung disease...Generating clean power is the right thing to do so my children can live healthier lives. Sarah -Fullerton-

All it takes is a glance to the North to see the smog and air pollution that you and your family are breathing into your lungs everyday. A Swan Solar system can significantly reduce this travesty by eliminating the production of CO2 emissions and smog that cause respiratory diseases and global warming. Solar generated electricity is low cost, renewable, and clean. It's only a matter of time before solar electric systems on homes are common place. 1 million solar roofs
It's time to do your part. There is no better time to contribute than right now.
Call us Today. 949-309-3409 Free Solar Energy Evaluation.

Comfort & Lifestyle

$250 a month for electricity in MY home? For that I get to turn off the lights behind my children and worry about my AC setting. No Thanks! Now I'm generating my own solar electricity and I'm living on my OWN terms. Bob -Trabuco Canyon-

Are you worried about the cost of running you're A/C during the boiling summer months or using your electric heater during the chilly winter months? How about the cost of enjoying your swimming pool that requires a pool pump to run 4-6 hours daily? Electricity has become so expensive that it impacts how you live, and your comfort level. A Swan Solar electric system will allow you to live in comfort year round on your own terms. Run you're A/C at the temperature you want and plug in appliances and run them at your convenience without worrying about exorbitant electric bills.

Call us today! 949-309-3409 Free Solar Electricity Evaluation.
Free Solar Power Generation Evaluation