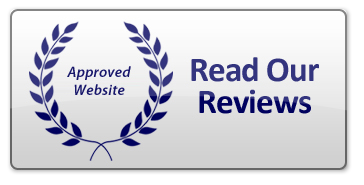 Frequently Asked Questions (FAQ's) - Solar Power
Residential and Commercial Photovoltaic Installations
How to turn your solar power system On/Off.
How to read your digital solar meter.
What is an "electric solar" or "photovoltaic" system?
Solar electric or photovoltaic (PV) systems use the sun's energy to produce electricity. These systems have been around for decades but have recently become more financially attractive and are becoming a popular home upgrade. Frequently these systems are confused with the hot water solar systems that use the suns energy to heat water.
Back to the top.
What happens on a cloudy day or at night?
Your solar electric system will not produce electricity without direct or diffused sunlight. On cloudy days you will still be generating electricity though not as much as you would on a sunny day. During cloudy days and at nighttime you can continue to draw electricity from the grid. You build up credits on sunny days and draw from these credits on cloudy days and at night.
Back to the top.
What does solar electricity do for the environment?
Your system will reduce the demand on existing fossil fuel power plants, thereby reducing pollutants and CO2 emissions responsible for global-warming.
Back to the top.
Is it true that solar modules are still not very efficient?
Silicon solar cells have conversion efficiencies of 15-20%. Your car, at best, converts gas at 20% efficiency rate. The difference is that gas costs more than sunshine. The cost per kWh of energy produced is a more relevant factor. Other considerations are the space required and the total cost.
Back to the top.
How does solar electric work?
The sun's energy in the form of photons release electrons from their bonds in the silicon semiconductors that make up solar cells. The flow of these electrons makes up the current that will ultimately be utilized in your home or building.
Back to the top.
What are the major components of a solar electric system?
A grid-tied solar electric system requires solar modules, racking equipment, and one or more inverters. AC and DC safety disconnects are the other necessary components.
Back to the top.
What does an inverter do?
The electricity produced by the solar modules is direct current, or DC. The inverter converts this DC electricity into alternating current, or AC. AC electricity is the type that is provided to you by your power company. Most home and business electric devices run on AC power.
Back to the top.
Is my home a good place for a solar electric (PV) system?
Many factors go into determining how good a location is for a solar electric system. First, consider how much sunlight your property receives. Optimal conditions provide for clear unobstructed access to sun between 9am and 5pm, throughout the year. In the US the sun is in the southern half of the sky. The southern roof exposure is optimal for photovoltaic solar. Roof shading will reduce the amount of electricity your system will produce. A solar power system can be installed on a flat composite, tar and gravel, bitumen, composite shingle, cement tile, or metal roof top. Solar panels are usually installed parallel to the roof surface. For this reason the orientation of your roof is important. The optimal orientation for your PV system is on a South-facing roof. Roofs that face East or West may also be viable. On flat roofs the PV array can be mounted on frames tilting southward. A PV array can also be mounted on the ground.
Back to the top.
Is my roof right for PV? / Do I have enough roof area?
The amount of roof space needed to roof-mount a solar system is based on the size or generating capacity of the system. Residential systems can vary in size from 150 square feet to 1,000 square feet. A general rule is that 100 square feet of roof space is required for every kilowatt of electric capacity. The number of kilowatts required depends on the energy usage and how much of your energy use you want to offset. For a typical Southern California home, dividing your monthly electric use on your electric bill by 150 will give an approximation to the system size that will offset your total electric use.
Back to the top.
Can my roof support the weight of the solar array?
Solar panels and the associated mounting equipment will add very little load to your roof. Typically the solar array will add less than 3lbs/ft2 of load to the roof. Some older homes may require some structural work prior to installing the system but this is very rare. If needed a more detailed engineering assessment will be conducted.
Back to the top.
What size PV system do I need?"
Several factors will influence the size of your PV system. Considering your present electricity needs is the first step in determining the appropriate size. Swan Solar will assist in this area by providing complete site analysis.
Back to the top.
How much power do I use?
You can find out how much electricity you use by looking on your utility bill or by calling your electric utility company. It is very helpful to get the past 12 months of your electric usage.
Back to the top.
How do I compare prices among different solar contractors?
Compare apples to apples. Ask for the California Energy Commission (CEC) rating of the system that is being quoted. Then take the final installed price and divide that by the CEC rating to get the true cost per kW. Compare that cost among quotes you receive, as well as the roofing techniques used, tenure of company, experience of installers, etc.
Back to the top.
Do I need batteries?
You do not need batteries if you are tied to the public utility grid. Essentially your utility company stores your solar electricity for free. Batteries would only be necessary if you need power during black outs or if you are not connected to the grid.
Back to the top.
Do I need a generator?
You do not need a generator if you are installing a solar electric system. A generator can be integrated to work with solar to power your house for a certain number of hours in case of a black out.
Back to the top.
What about permits and codes?
Swan Solar will obtain all required permits from the city or county building department. PV systems require a building permit and/or electrical permit before work can begin.
Back to the top.
What happens to the solar electricity that I do not use?
Any excess solar electricity produced will go back into the grid through your meter, running your meter backwards. You are credited for each kWh produced at the same rate you would be charged. This electricity that you gave back to the grid can be used later when the sun is not out etc.
Back to the top.
What happens if there is a black out?
If there is a black-out or brown-out your solar system will turn off. Grid-tied systems will be turned back on when the grid comes back on. Battery back-up systems may continue to run even when there is a black-out.
Back to the top.
Do I have to clean my modules?
Module maintenance involves cleaning the modules occasionally with a soft cloth or squgee. The goal is to remove the dirt while not scratching the module. Over time scratches and hard water deposits can build up and reduce the modules power output.
Back to the top.
Will my property taxes increase?
No. Despite the fact that your property value will increase, there is legislation that prevents your property taxes from increasing.
Back to the top.
Can I really zero out my electric bill?
If you have enough physical space, you can install a photovoltaic system that can offset all of your electric use. There are frequently other small charges for being connected to the utility. Depending on the utility and the customers usage, it is frequently most economically attractive to not fully offset your energy usage. A swan solar consultant can provide you with various economic solutions based on system size. CLICK HERE if you would like to set up a free consultation.
Back to the top.
Is solar electricity really cost effective?
It depends on various factors but frequently IT IS! With decreasing costs, the systems are becoming more economically attractive for a larger segment of the population. In many cases a solar system can provide returns higher than the stock market average.
Back to the top.
Should I invest in PV now?
Solar is a great investment for the environment at any point, and the sooner the better to start reducing your energy bill. For the foreseeable future cost reductions in solar prices will likely be matched by reductions in state incentive levels. The goal for state incentives is to bring the price of solar down to the point where it becomes available to most homes and businesses without the help of an incentive. The "Clean Power Estimator" is an online tool sponsored by the California Energy Commission. The tool helps estimate the system production and provides various financial analysis reports. Use this tool to "truth-test" an installers financial estimates.
Back to the top.
Why should I borrow money to pay for solar?
By making monthly payments to the utility company you are essentially financing an indefinite, variable rate loan from your utility company. Installing a solar power system allows you to refinance this loan at a fixed rate and term, pay less every month, and have your loan payments go toward ownership of a valuable asset. Additionally, borrowing using a home equity or mortgage loan can have tax advantages.
IRS Form for Residential Energy Credits: IRS Form 5695
Back to the top.
How does a PV system affect the value of my property?
According to the "Appraisal Journal", for every dollar your annual electric bill decreases, due to solar power electric, your property value increase $20.
Back to the top.
How much does a pv system cost?
Prices vary depending on numerous factors. These factors include the permit fees, mounting configuration, PV system efficiency, inverter types, monitoring capabilities and the size of the system. It is difficult to predict the cost of an individual system. Click here if you would like Swan Solar to provide you with a free estimate.
Back to the top.
Is utility power really cost effective?
No. Your utility company charges more than you would pay if you had a solar electric system. Utility rates are constantly increasing, and have increased 5.5% annually since 1970. As you pay your electric bill you do not gain equity in an asset. Paying for utility power is equivalent to having an infinite term loan with a variable interest rate that only goes up!
Back to the top.
How long until my system realizes net savings?
If you finance your system, you may experience net savings as early as year one. Instead of paying your monthly utility bill, you make monthly loan payments for your PV system. You will effectively pay less for your loan over time than you currently pay your utility company. Solar power systems usually yield an initial return on investment of 7-11%. As the utility rates increase your return will also increase. Systems usually have a pay back period of 6-12 years. Your pay back period will depend on your electrical usage, electric rate schedule, and cost of your system.
Back to the top.
Will the utility company really pay me for my solar electricity?
Yes and no. When the solar electric system is up and running you enter a Net Metering Agreement with your utility company. Throughout the year you are given credit for every kWh that your system produces. This credit is worth exactly what you would have been charged for that same kWh. At the end of the year if you have produced as much electricity as you have used, you will have reduced your electric bill to the standard meter charge of $1.00 per month. As of 2010, you will now be paid for any credits remaining on your account at the end of the 12 month billing cycle at a pre-defined rate.  Call to learn more!
Back to the top.
Are there special loans for installing residential solar power?
Currently there is no State or Federal sponsored financing program for residential solar electric systems. However there are lenders that specialize in solar loans (swan solar link for financing). You can make use of any secured loans such as home equity loans (or credit lines).
Back to the top.
Is an cash incentive program available?
Yes, incentives are available through the California Solar Initiative (CSI), which is authorized by the California Public Utilities Commission (CPUC). For more information on the CSI click here.
Back to the top.
How much are the cash incentives?
The incentives are based on the size and performance of the system being installed. The incentive can be paid through an Expected Performance Based Buydown (EPBB). The EPBB is calculated based on the expected performance for a given location and system size, the incentive is paid in full within two months of the completed project. Another incentive structure is the Performance Based Incentive (PBI) - this incentive is determined by the actual out put of the system. Swan Solar will advise you on your best incentive program choice. For more information call now.
Back to the top.
What is the California Solar Initiative (CSI)?
The California Solar Initiative is a State sponsored program designed to promote the installation and use of renewable energy systems. The program promotes the installation and use by offering rebates that lower the cost of purchasing a renewable energy system. The goal of the initiative is to reduce emissions and make California a more clean-energy environment. For more information on the CSI click here.
Back to the top.
Who gets the California Solar Initiative (CSI) cash incentive?
You can choose to have the rebate paid to you or you can assign the rebate to Swan Solar and we will reduce the total cost of your new PV system by the amount of the rebate.
Back to the top.
Who is eligible for incentives?
All electric customers of PG&E, Southern California Edison (SCE), and San Diego Gas and Electric (SDG&E) are eligible to apply for CSI incentives.
Back to the top.
Are federal tax incentives available?
Yes, the U.S. government provides a tax credit for commercial and residential systems. The credit is equal to 30% of the total cost of the solar system.  There are no income limits for who can obtain this tax credit, and there are no solar system size limits.  Everyone can benefit from this tax credit.  Contact your tax accountant for additional information.
IRS Form for Residential Energy Credits: IRS Form 5695
Back to the top.