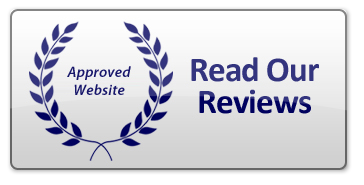 Financing Your Swan Solar System for $0 Down

Ready to go solar but don't have the cash? A Swan Solar Loan enables you to own your solar system for as little as $0 down and spread out the cost of your solar system over time so you can start saving money each month on electricity.

Ask a Swan Solar designer to discuss our wide range of available financing options so that you can be sure that your solar system fits both your energy needs and your finances. Some of Swan Solar's financing options include:

Same-as-Cash (0% interest) Financing:

Save Now, Pay Later Option – 6 month and 12 month same-as-cash options.

Why Zero-Down Solar Financing Beats the
Lease Every Time

Unsecured Solar Loans:

Approval based on Fico Score, NOT the equity in house.
Simple interest, unsecured financing.
Long term—5, 10, 15, 20-year loan options.
Low rates—From 5% - 8% interest rates on loans.
No pre-payment penalty.
Fixed rates—No annual escalator.
When it's paid off, you own it—and you have free electricity for life!

Call us today! 949-309-3409
Free Solar Power Evaluation.

Leasing Your Swan Solar System for $0 Down

"Our electric bills averaged $500 p/month before going solar. Swan Solar installed our solar system for $0, and we get to use the solar system for 20 years. We have no Edison electric bill anymore, and our fixed monthly solar payment is only $230 p/month. We saved more than $3,000 last year!" Michael -Laguna Hills-

With a Swan Solar and SunPower Lease, you can go solar and start saving on your monthly electricity bills immediately without any up-front expense. You also have the flexibility to purchase your solar system later with our lease-to-own purchase options, which can increase the value of your home.

Swan Solar is a Premier Dealer for SunPower, and our leases are made possible through funding from Citi Bank. Because Swan Solar has 50+ years of home improvement experience and SunPower has over 25 years of manufacturing experience, you will enjoy the peace of mind of knowing that you have the most powerful solar technology on your roof and most reliable warranty coverage available today.

Benefits of our Swan Solar and SunPower Lease Program:

Your roof is equipped with the most powerful solar panels available for residential homeowners (SunPower), backed by a financially sound and stable company.
System maintenance, insurance and performance guaranteed by SunPower, or your money back.
Low monthly payments with a $0 down option.
Option to buy your system after six years or at the end of your 20 year lease term.
We offer the ability to expand your system later to meet your future energy needs (electric vehicles, home addition).
Flexible end of lease options—Renew the lease, purchase the system or request removal at no cost.
Professional Swan Solar installation with the highest standard of quality and customer service.

Call us today! 949-309-3409 Free Solar Power Evaluation.

Own Your Swan Solar System with a Cash Investment

Air pollution is one of the leading causes of asthma and lung disease...Generating clean power is the right thing to do so my children can live healthier lives. Sarah -Fullerton-

Do you have $10,000 - $30,000 invested in the stock market earning very littler return and causing you to lose sleep over the market's unpredictable nature?

Many of our Swan Solar customers have chosen to invest a portion of their savings into solar energy because of its consistent and impressive returns. A California solar customer saves anywhere from $2,000 - $15,000 per year off their electric bills. Money saved is money earned, so please review the scenario below to learn about how you can save a lot more money with solar energy than you can earn in the stock market.

Call us Today.

949-309-3409 Free Solar Energy Evaluation.

If you invest $30,000 into owning a solar energy system, Swan Solar can save you roughly $6,300 per year off your electric bill. That is an impressive 21% return on the initial cash investment! Each year this return is guaranteed because the solar panels come with a 25 year performance warranty. This nearly quadruples the volatile 5.53% yield of last year's stock market.

To learn more, please contact Swan Solar for a free design consultation and proposal for your home. Please hurry, so you can enjoy the government tax credits and rebates while they are still available.

Call us Today. 949-309-3409 Free Solar Energy Evaluation.

HERO Financing is low cost, fixed interest rate financing for solar energy systems. Homeowners repay the HERO Financing through their property tax bill over periods of 5, 10, 15, or 20 years. The interest rates are between 5-7% and are tax-deductible. Upon the resale of a home with Hero Financing Solar, the loan would transfer and the new homeowner would be responsible for completing the payments.

To qualify for HERO Financing, the following criteria must be met:

Property eligibility requirements:
The residential property must be located within a participating WRCOG jurisdiction.
All mortgage-related debt on the property must not exceed 90% of the value of the property.
All mortgage payments and property taxes for the property must have been paid on time for the prior twelve-month period. If a late payment has been made, the property is not eligible for HERO Financing.

Property owner eligibility requirements:
The property owner(s) who apply for HERO Financing must be the owner(s) of record as shown on the official property record.
The property owner(s), individually or collectively, must not have filed for bankruptcy in the past seven years.

HERO Financing amount requirements:
The minimum amount available through HERO Financing is $5,000.
The maximum amount available through HERO Financing is 10% of the market value of the property, not to exceed $200,000. Amounts greater than $200,000 require WRCOG Executive Committee approval.

Call us Today. 949-309-3409 Free Solar Energy Evaluation.
Free Solar Power Generation Evaluation