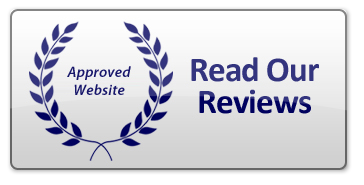 Loan or Lease Your Solar Energy System?
Three ways to finance your solar energy system:
There are primarily three ways to purchase your own home solar system:
cash,
loan,
and lease.
Not everyone has extra cash for investment purposes on the scale of a residential solar system, so loaning and leasing are very popular financing routes. The question is which route is ideal? With either option, you are replacing your electric utility rate with a lower payback rate for the solar system. By simply leasing a solar system, you are saving money. However, purchasing a solar system with a loan allows you to save even more.
With a credit score of 650 or higher, you can obtain a $25,000 loan for your solar system at a fixed payback rate anywhere from 4.95 – 9.95%. This loan is provided before the project begins. By financing a solar system with a loan, you can apply your utility rebate and federal tax credit using a one-time free amortization of the loan to substantially reduce your monthly payments. This is not so with the leasing option, and loaning results in lower monthly payments than does leasing after these reductions have been included. Additionally, the interest of the solar system is tax deductible with the loaning plan.
What does solar leasing offer that a solar loan does not?
Put simply, not much. By leasing a solar system, you can enjoy free installation and initially lower monthly payments. However, the lease's payback rate increases annually and ends up exceeding the loan's payback rate after applying the utility rebate and federal tax credit to the loan. In short, loaning is cheaper than leasing.
Both loaning and leasing solar offer $0 down payment and a 20-year payment term.
So, which purchasing plan would you rather have? It's best to put yourself at the end of 20 years and think about the results. With leasing, you paid nothing to install the solar system, made monthly payments lower than the electric utility rate that you eliminated, and had the solar system removed for free. With loaning, you pay for installation, but you make lower monthly payments than with leasing, and you keep the solar system at the end of the 20 years. Think of leasing as paying a reduced electric bill for 20 years, except that payment is to a solar provider instead of the electric company. Loaning is similar, except that at the end of 20 years, you will not have to pay for electricity again, and the value of your home increases with the addition of the solar system. In almost all cases, purchasing a residential solar system with a loan is the route to take if you cannot finance it with cash.
Free Solar Power Generation Evaluation
Your Swan solar experience will include the following:

Technically accurate solar system designs.
Rapid engineering and construction approvals through your local city building departments.
Highest quality products and installations.
Long-lasting warranty protection from a 50-year-old organization that has demonstrated its ability to cope and prosper over the years.
Please visit Swan Solar's website for more solar energy financing information, and consider a free solar consultation and evaluation of your home.