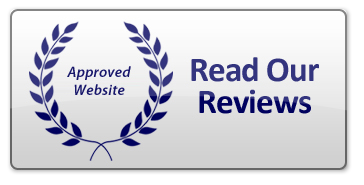 Green - Greener - Greenest
Reduce your carbon footprint by adding Swan Solar to your home and be a part of the environmental solution.
Fossil fuel power plants emit massive amounts of CO2 (carbon dioxide) from the combustion process. In the U.S. electricity generation is one of the largest sources of green house gas emissions. According to experts, global climate disruption is one of the most serious environmental issues of our time. Reducing greenhouse gas emissions make PV a great renewable energy choice. Photovoltaic cells emit no CO2 and are a key ingredient in a clean energy future.
Photovoltaic cells are emissions free. It offsets electric generation from less clean traditional resources. By lessening the electric burden on fossil fuel power plants we decrease the air pollution that originates from them, which includes particulates found in smog, acid rain, and environments that cause respiratory illnesses.
Photovoltaic systems use no water. Water is used to wash off the panels on an as need basis to maintain high efficiency and output. A report indicated that in the year 2000 the amount of water used to generate ONE kWh of electricity averaged 21 Gallons! 136 billion gallons per day of FRESH WATER were used in 2000 by thermal electric power generators in the U.S. (U.S. Geological Survey, estimate).
Swan Solar electric systems (and those like it) provide power generated by clean, renewable energy sources that largely displace the need for traditional polluting energy providers. The solar contribution to renewable energy is growing exponentially. All the roofs and parking structures, alone, provide an enormous opportunity to provide a more significant amount of renewable energy in the U.S. and worldwide.
What is the time needed for a photovoltaic module to generate as much electricity as was used to produce it? According to the U.S. Dept. of Energy in a December 2004 publication by the National Renewable Energy Laboratory entitled "What is the Energy Payback for PV" (PV Energy Payback)? The energy used to make multi-crystalline PV modules today is recouped after 4 years of operation. Assuming a 30 year system life, and sun availability in the continental U.S., a typical PV system will provide a net gain of 26 years of pollution free electricity.
About half of the energy used to manufacture crystalline PV modules is in the materials, the other half in the manufacturing process. Most of the energy consumed in PV module production is from creating and processing the silicon which is the primary material for the solar cell. The aluminum frames and tempered glass also take a fair amount of energy to produce. The energy content used to make all of the other parts of the solar module is small by comparison.
Free Solar Power Generation Evaluation