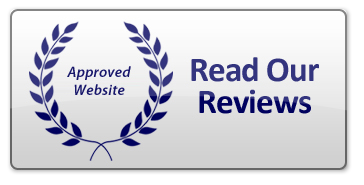 California Solar Rights & Rights Act
It is the policy of the State of California to promote and encourage the use of solar energy systems and to remove regulatory obstacles to their use. The California Solar Rights Act (Section 714 of the Civil Code) was enacted in 1978 to ensure that any covenant, restriction, which affects the sale or value of real property, does not limit the installation or use of solar energy.
California residential and commercial developers of new construction typically incorporate Covenants, Conditions and Restrictions (CC&Rs) into property purchase and sale agreements. The California Solar Rights Act is intended to remove obstacles to solar installations on properties regulated by CC&Rs and to encourage affordable and efficient solar systems.
The California Solar Rights Act states that the application and review process for solar installation must be treated in the same manner as any other application for architectural property modification, and must be processed in the same amount of time. Any entity, other than a public entity, that willfully violates this requirement will be liable to the applicant for actual damages and will pay a civil penalty to the applicant not to exceed $1,000. In the event that legal action is required to enforce compliance, the prevailing party will be awarded reasonable attorney's fees. Thus, it is in the interest of the HOA or BPA to carefully review and expedite any property owner's solar installation request since failure to do so could result in penalties charged against the association.
California Civil Code protects your right to solar exposure in the Code 801.5.
801.5. (a) The right of receiving sunlight as specified in subdivision 18 of Section 801 shall be referred to as a solar easement. "Solar easement" means the right of receiving sunlight across real property of another for any solar energy system. As used in this section, "solar energy system" means either of the following:
(1) Any solar collector or other solar energy device whose primary purpose is to provide for the collection, storage, and distribution of solar energy for space heating, space cooling, electric generation, or water heating.
(2) Any structural design feature of a building, whose primary purpose is to provide for the collection, storage, and distribution of solar energy for electricity generation, space heating or cooling, or for water heating.
(b) Any instrument creating a solar easement shall include, at a minimum, all of the following:
(1) A description of the dimensions of the easement expressed in measurable terms, such as vertical or horizontal angles measured in degrees, or the hours of the day on specified dates during which direct sunlight to a specified surface of a solar collector, device, or structural design feature may not be obstructed, or a combination of these descriptions.
(2) The restrictions placed upon vegetation, structures, and other objects that would impair or obstruct the passage of sunlight through the easement.
(3) The terms or conditions, if any, under which the easement may be revised or terminated.