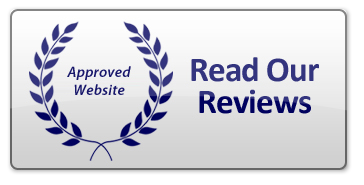 Photovoltaic Dollars & Cents
Why is now the best time to invest in a solar power generating system?
It's a Perfect Storm.
How much does solar cost? The real question to ask is how much is it going to cost me to ignore this emerging solar industry? Then it becomes clear that it is not a cost at all! You are saving money. A solar electricity system is an investment. And in today's marketplace it is the best investment you can make at the most opportune time. Why is now the best time? As one customer put it, "Right now this is the Perfect Storm." The power of a solar electric system is that it is saving you money, a solid investment with predetermined gains, and given the social and economic changes in the industry and our lives, this really is the best time. Free Solar Electricity Evaluation.
Invest in your future.
Your electric bill looks like a car payment, with NO CAR to show for it! It's time to take control of your electric expenses and invest in a Swan Solar System. The time is now, and your system can pay for itself in just a few years. Rebates and incentives can help you save even MORE!
Free Solar Evaluation
By generating your own electricity from a solar photovoltaic system on your roof you are saving money monthly. Take your current monthly electric bill and multiply that by 12. You now have your current annual cost of electricity; money you are paying anyway to someone else. With a Swan Solar System, you are actually spinning your electric meter backwards. If at the end of the year your meter is in the same place it started, you have spent ZERO dollars on electricity for that year and saved. Take back YOUR money. The photovoltaic panels that Swan Solar uses are of the highest quality and most efficient in the solar industry and are warranted for 25 years. You can now take your annual savings and multiply that by 25 years. That is guaranteed. On top of that, the solar industry is relatively new and solar panels that were installed in the 1970's are still generating power today. You may have the same system in 35 - 40 years. Taking your current annual savings and multiplying that by 25, 30, and/or 35 years, you begin to realize that your money can work for you and your home or commercial investment. Free Solar Electricity Evaluation.
The Only Solid Investment.
Today, solar electricity is the only solid investment. You may be saying to yourself, "Yes, I may be able to have those annual savings but I still have to pay for this thing upfront." True. And this is why a solar power system is an investment. However, when was the last time your annual electric bill stayed the same? It is a fact that the cost for electric usage, cost per kilowatt hour, has increased a steady 8% over the last 8 years. It is a fact that energy is getting more expensive. It is a fact that there is more demand for energy today and will continue in the future. And, it is a fact that our electrical grid infrastructure is aging. And finally, it is a fact that utility companies are lobbying right now to increase rates next year by unprecedented levels. What does this mean to you? It has drastically improved our solar investment. The buy back period, the length of time it takes for your total electricity savings to equal your initial investment, has just halved.
Now, since we both realize that the initial expenditure amount determines the real return on your investment, let's take a look at a couple more things. In 2004, the Governor of California widened state support for solar and announced the Million Solar Roof's program. In 2006, the California Public Utilities Commission collaborated with the Energy Commission to develop the framework of the California Solar Initiative Program through 2016. Quite simply, the California Solar Initiative is a CASH back incentive for solar technologies for existing homes, as well as existing and new commercial, industrial, government, non-profit, and agricultural properties in territories serviced by Pacific Gas & Electric, Southern California Edison, and San Diego Gas & Electric. Currently, the cash back incentive is at $2.20 per Watt. However, please keep in mind that this rate is diminishing as time goes on and CSI program comes closer to its goals. Also affecting the initial expenditure of your solar investment is the recent increase in the allowable Federal Solar Tax credit. Beginning January 1st, 2009, you may now take 30% off the price of your new solar power generating investment as a Federal Tax CREDIT. And as outlined in the Economic Stimulus Package, you may take that credit up till 2016. What does this do to our solar investment? Once again we have nearly halved the buy back period.
Finally contributing to the overall performance of your solar investment, a Swan Solar electric system will increase and maintain the value of your asset, home, residence, and residential or commercial investment. Imagine that you absolutely loved this particular neighborhood and were scouting it out for the perfect house to buy, especially given today's housing market prices. Upon turning the corner, there it is. That perfect home generating its own electricity! You would NEVER have to pay for electricity again. Vice versa, you have just completed your solar system for your residential or commercial investment but plan to sell it in 5 years. Not only would you not being paying ANY electric bill for 5 years, but you can increase the value and purchase price of your asset by the initial investment expenditure as well as out shining the competition. Free Solar Electricity Evaluation.
How is the solar industry really different than 10 years ago?
The third and final piece in our "Perfect Storm" for solar power generation is the industry itself and our current daily lives. The technology that goes into producing solar photovoltaic panels has indeed improved over the years. However, measuring in efficiency, the panels have moved from 8% - 10% efficiency in 10 years to 12% -14% efficiency. What have changed dramatically are the costs to produce these panels. Quite frankly, Californians are passionate Americans who love and want to protect California. We are concerned about the air we breathe, the water we drink, the land we adore, and the oceans that sustain our beautiful way of life. California's economy is robust; ranking as one the top ten in the world. We understand commerce and the impacts it has on our natural surroundings and are actively searching for a balance. We know we can't burn fossil fuels forever and are intuitive enough to see the future in solar. Californians also understand business and perhaps no where else in our nation is the spirit of entrepreneurship more alive. We go out into our locals and make it happen, but not in a long while have we felt the immediate economic and social pressures that are arising from increased demand for energy, food, and natural resources both locally and abroad. And to make matters worse, the public must listen to people in positions of authority point fingers and place blame while blindly accepting increases in our electric rates and taxes. Free Solar Electricity Evaluation.
So Why is NOW the best time?
It is the Perfect Storm. We have the ability to put our own money back in our pocket that we were paying to the utility company anyway and have it work for us. There are Federal Tax credits for being the pioneers that we are. There are State CASH Incentives that are diminishing as more and more people install solar electric generating systems on their roofs. Costs for the panels are now very effective with demand increasing everyday which will only drive prices up, along with everything else we have witnessed. Comparatively speaking, the return and savings on your solar investment far outperforms a CD or Money Market Fund in the marketplace today. Californians want to live comfortably in the surroundings we love and protect. It is time to unshackle ourselves and take back our power, OUR SOLAR POWER. We are here to help. Swan Solar | It's WATT makes CENTS!
949-309-3409 Free Solar Evaluations.